Sandals Negril Beach Resort & Spa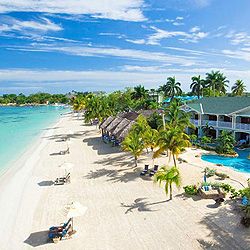 Sandals Negril Beach Resort & Spa
Located on Jamaica's famous seven-mile beach, this ultimate Beach Resort and Spa is serene and secluded. Sandals Negril Beach Resort & Spa is set amongst lush palm groves, powdery white sand beach and the calm aquamarine Caribbean Sea, a must for scuba and snorkel enthusiasts. Negril offers some of the best sunsets in the Caribbean, as well as a myriad of water sports to choose from.
...

Serving discerning travelers for more than 40 years JourneseSM embodies the promise of a memorable vacation experience, with fine travel made easy through our knowledgeable Destination Specialists.
Every vacation is backed by our world-class concierge service and can be completed with upscale amenities, all classes of air service, including first-class and exquisite experiences including private options, ranging from helicopter excursions to romantic dinner cruises. We p
...
Sandals Negril Beach Resort & Spa